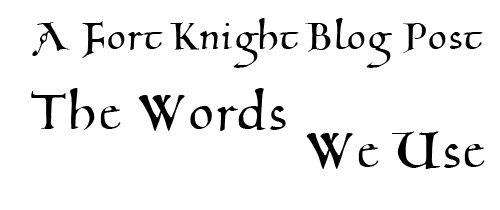 The English language is limited. Well, language itself is inherently limited, because an unlimited language would make communication rather difficult. So, by necessity, a writer will reuse words. I think it is the words we choose to reuse that create the most telling picture of our work.
With the recent release of my book, The Clocks Have Stopped, I thought I would take a look at some of the repetition of words I have used in the book.
For reference, some common words:
A – 991 times
The – 2161 times
It – 424 times
I – 1319 times
Now, onto some of the themes of the book. I expected these words to be some of the most common in the book, barring standard use words like the ones above.
Time – 77 times
Clock – 34 times
Die – 11 times
Death – 5 times
Help – 33 times
Beyond this, I am aware I do quite enjoy describing the weather of a setting, so I was curious as to how often I used certain weather patterns:
Rain – 15 times
Storm – 23 times
Sun – 8 times
Wind – 10 times
Snow – 3 times (Only once to describe the weather)
It doesn't surprise me that rain and storm were my most commonly used weather words. I should write about how much of an inspiration rain is for me some time.
What about gender?
Man – 87 times
Woman – 23 times
Boy – 14 times
Girl – 25 times
Father – 14 times
Mother – 29 times
Finally, I wandered about the emotional spectrum I used:
Happy – 14 times
Sad – 6 times
Joy – 3 times
Sorrow – 1 time
Confused/Confusion – 22 times
Anger/Angry – 14 times
Gentle – 7 times
And a little curiosity – a word I'm very surprised I didn't use even once:
History – 0 times
There we have it, friends: a little look into the words used in The Clocks Have Stopped. You can find out more about the book, and perhaps buy yourself a copy, here.
https://www.fortknightstale.com/wp-content/uploads/2016/05/The-Words-we-Use.png
210
500
admin
http://www.fortknightstale.com/wp-content/uploads/2016/02/logo.png
admin
2016-05-26 16:38:28
2022-05-07 17:20:45
The Words We Use