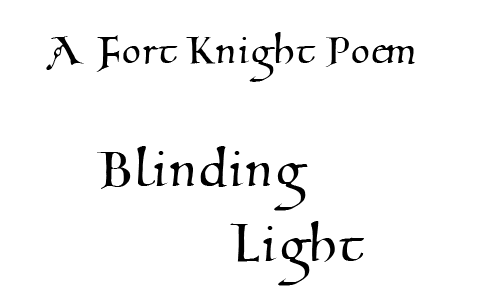 10 minutes to midnight
the clock ticks with malicious uncertainty.
Children playing at adults squabble,
and shared toys are torn and ruined.
Only 9 minutes to the new day,
the clock is watching young lovebirds,
out of love, and weeping.
It does not feel their desire.
Impending hands mark 11:52,
and once allies, now divorced,
divulge ruinous secrets to
potential partners and friends.
He makes the first action,
in the cold war of a broken heart.
Idle threats and dangerous fancies,
he replaces her mourning with fear.
She does not bow down, but stands tall
above threat and folly. She carries trouble
and juggles recklessly, disregards life
as she prepares her scathing reply.
5 minutes remain, and that which
was cold now threatens burning.
A spark upon the ice, as dark words
beget dark deeds, and all fall down.
In 4 minutes, sparks turn to furious flames,
burning the heart from both enemies.
With their bitter secrets and hasty acts,
the once allies condemn all.
What was once one is now split,
allies, divided, divide their allies,
a blinding light rings out
and none are left after midnight.