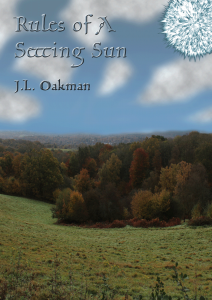 The first publicly available book by J.L. Oakman, Rules of a Setting Sun, is now available for purchase online. This e-book compiles 50 pages of poetry written in the time before Fort Knight's Tale was established.
An example of the poetry available in this collection is available here.
The file is in PDF format. Once payment is complete, an e-mail will be sent to you with a download link; this link is only active for 7 days, so please save the file to your computer or e-reading device.
[paiddownloads id="1″ return_url="http://http://www.fortknightstale.com/thank-you/"]