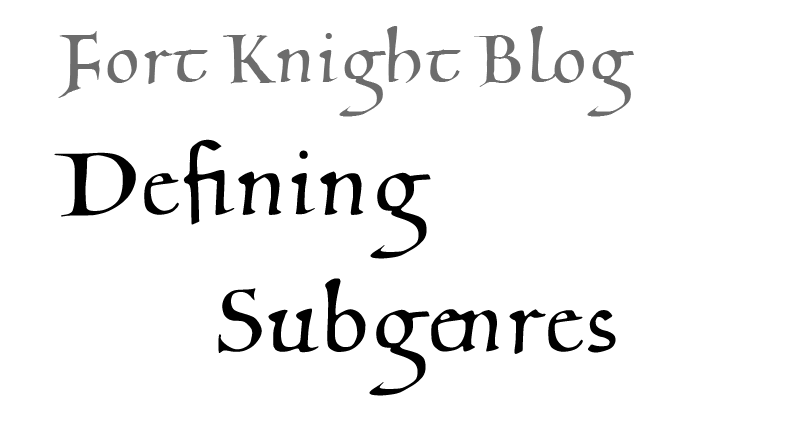 How can you define a subgenre of fantasy?
High fantasy is often described as being set in a fantasy world, and then by the stature of the main cast of the plot. This barely separates it from "Dark fantasy": typically also associated with a fantasy world, and thus the only differentiation is the style and stature of the cast – stereotypical and epic or magical cast members define the story as "high", whereas dark, horrifying, or doomed cast members create the "dark" fantasy setting.
What of the story that includes the paladins, wizards, and elves of high fantasy, and the aberrations, violence, and grit of dark fantasy? Can a story be high dark fantasy? Given dark fantasy's old title of "low fantasy", this seems wrong, yet it is clearly possible.
http://www.fortknightstale.com/wp-content/uploads/2017/11/Defining-Subgenres.png
442
800
admin
http://www.fortknightstale.com/wp-content/uploads/2016/02/logo.png
admin
2017-11-06 20:36:50
2017-11-06 20:36:50
Defining Subgenres